---
Club Basics | Types of Clubs | Golf Balls | Advanced Golf Concepts
Club Basics | Types of Clubs | Golf Balls | Advanced Golf Concepts
---
---
Woods
---
Drivers
Drivers
Tallest and largest club within a set
Designed to hit the longest shot
Most commonly used for the tee shot on par 4's and par 5's
Range in loft from 7-13 degrees with 9 or 10 degrees being the most common
Many drivers are adjustable, enabling the golfer to adjust the club's loft and/or face angle to the golfer's liking
Note: Drivers are usually made of titanium or steel but are often referred to as "woods" because they used to be made of wood.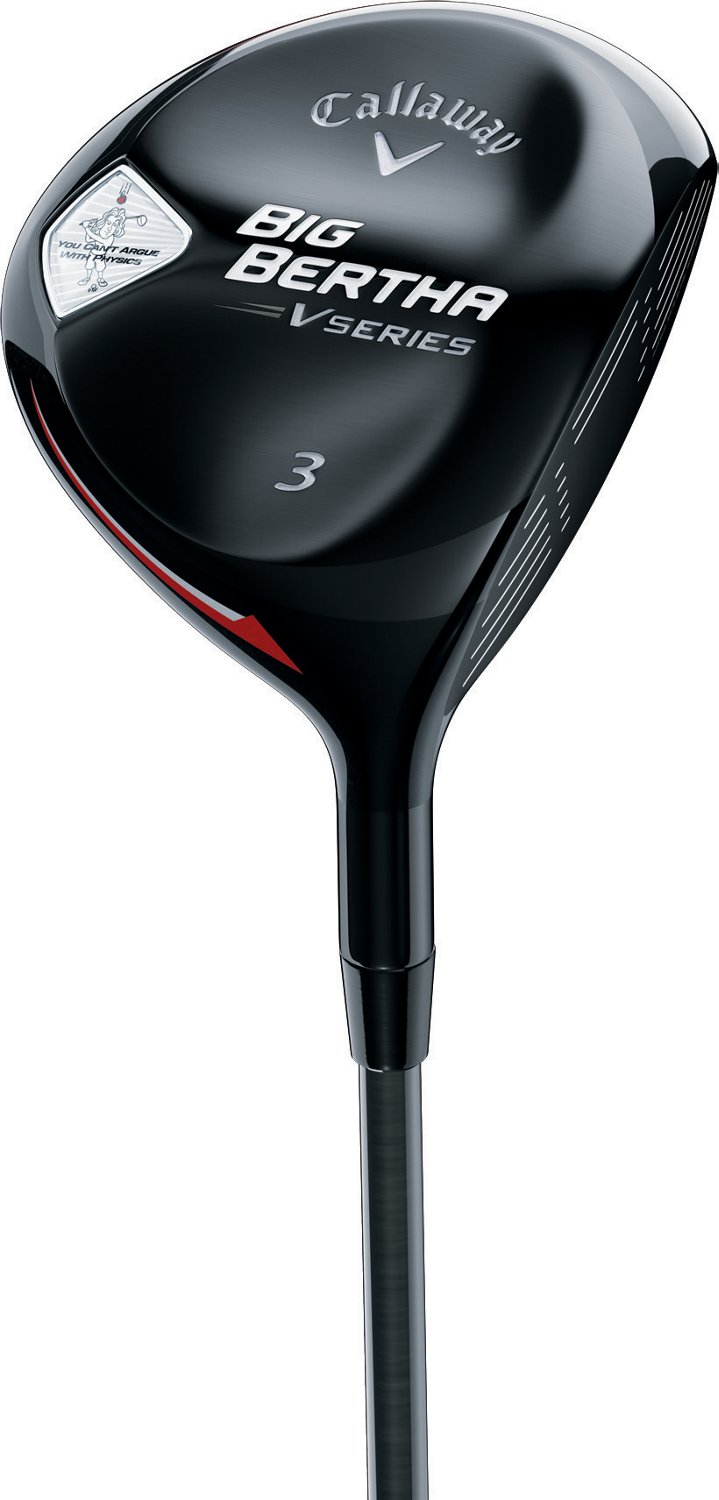 Fairway Woods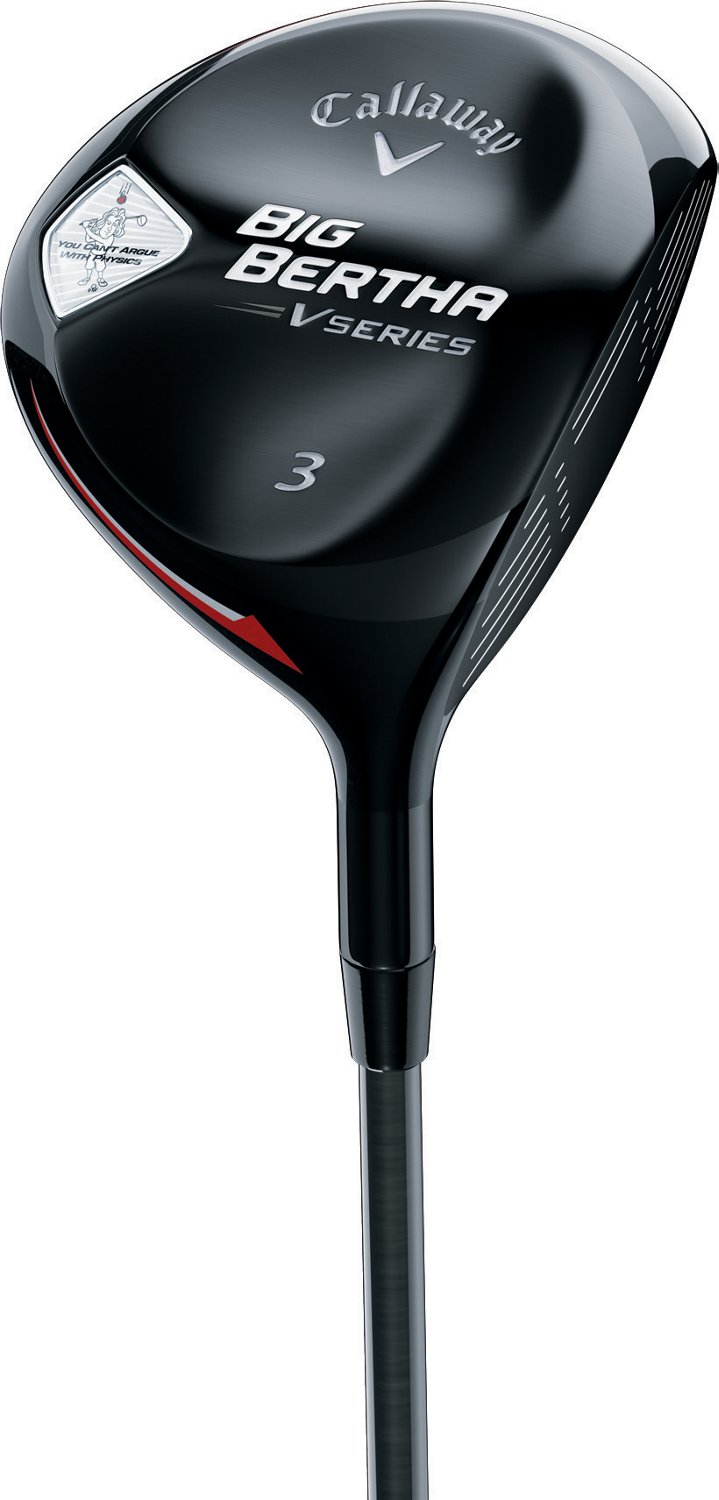 Fairway Woods
Most common are the 3 wood and 5 wood, although higher numbered woods are available
Driver design on a smaller scale with slightly higher loft
Designed to hit a long shot off the ground or from a tee
Higher loft and shorter shaft make it easier to hit than the driver
3 wood loft traditionally ranges from 13-16 degrees
5 wood loft traditionally ranges from 16-19 degrees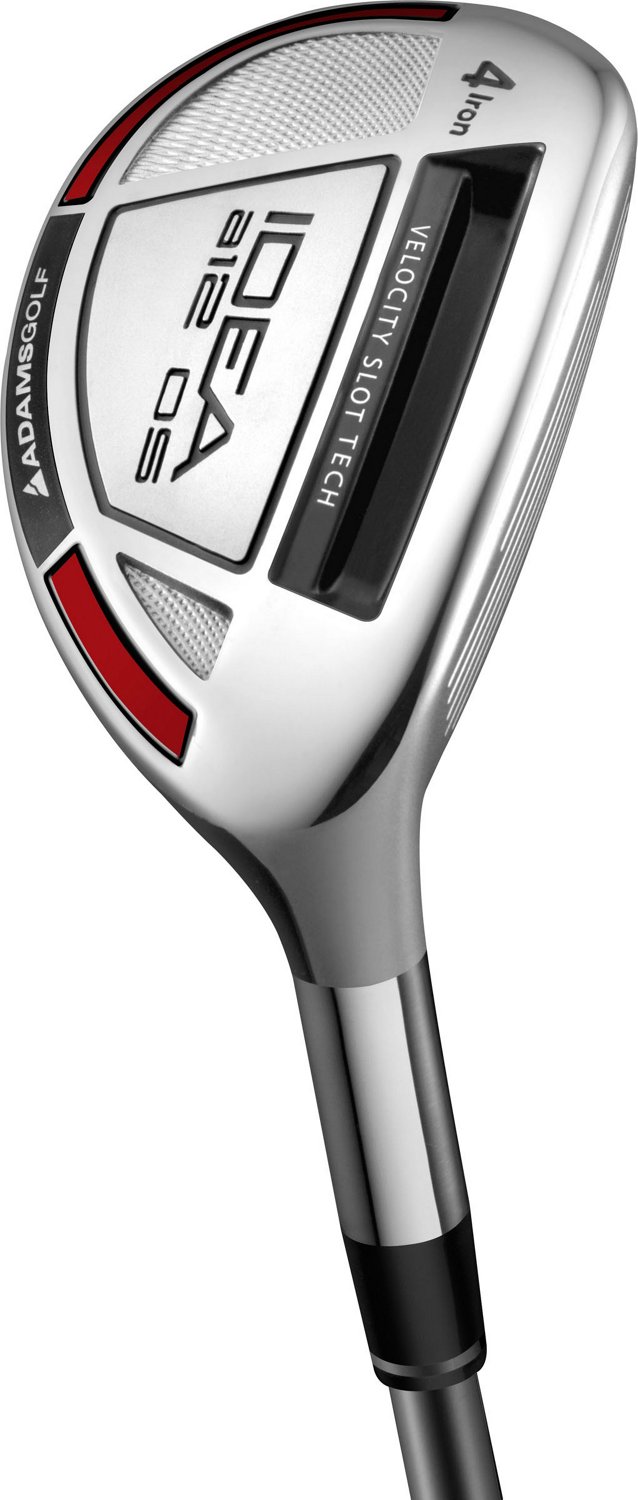 Hybrids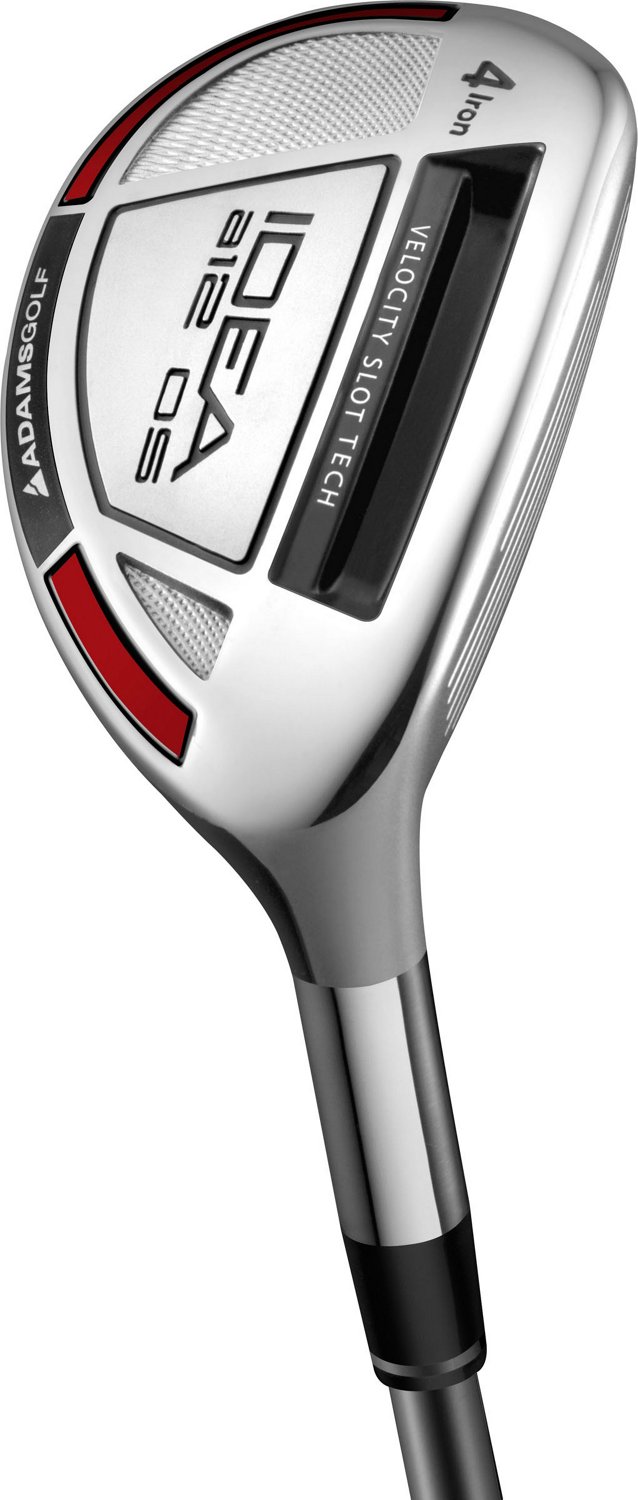 Hybrids
Popular with players who struggle with hitting long irons (3, 4, 5 irons)
Design similar to fairway woods with the loft of long irons (3, 4, 5 irons)
Club design makes it easier for the golfer to get the ball airborne
More forgiving on mishits
Irons
---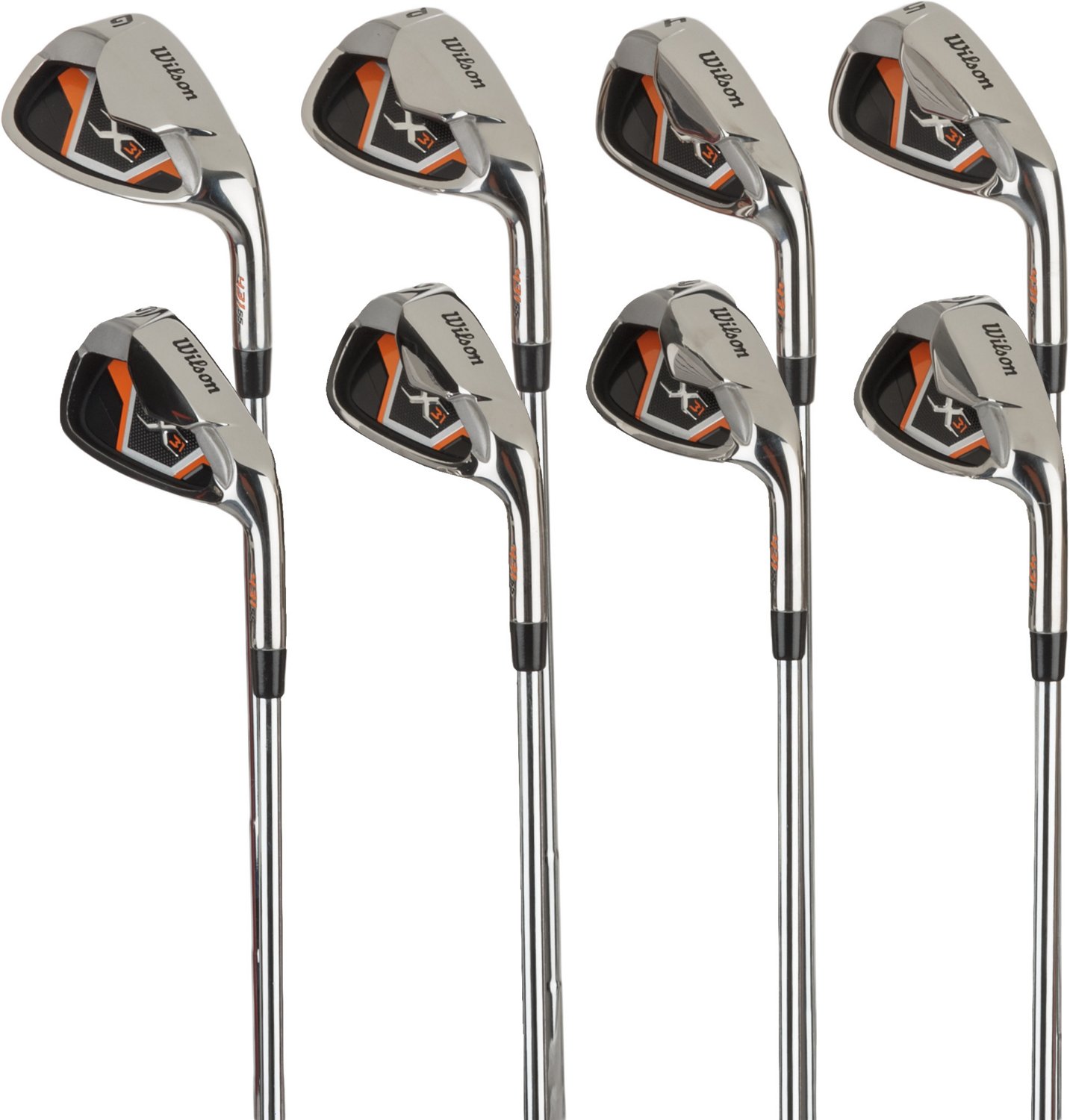 Iron Sets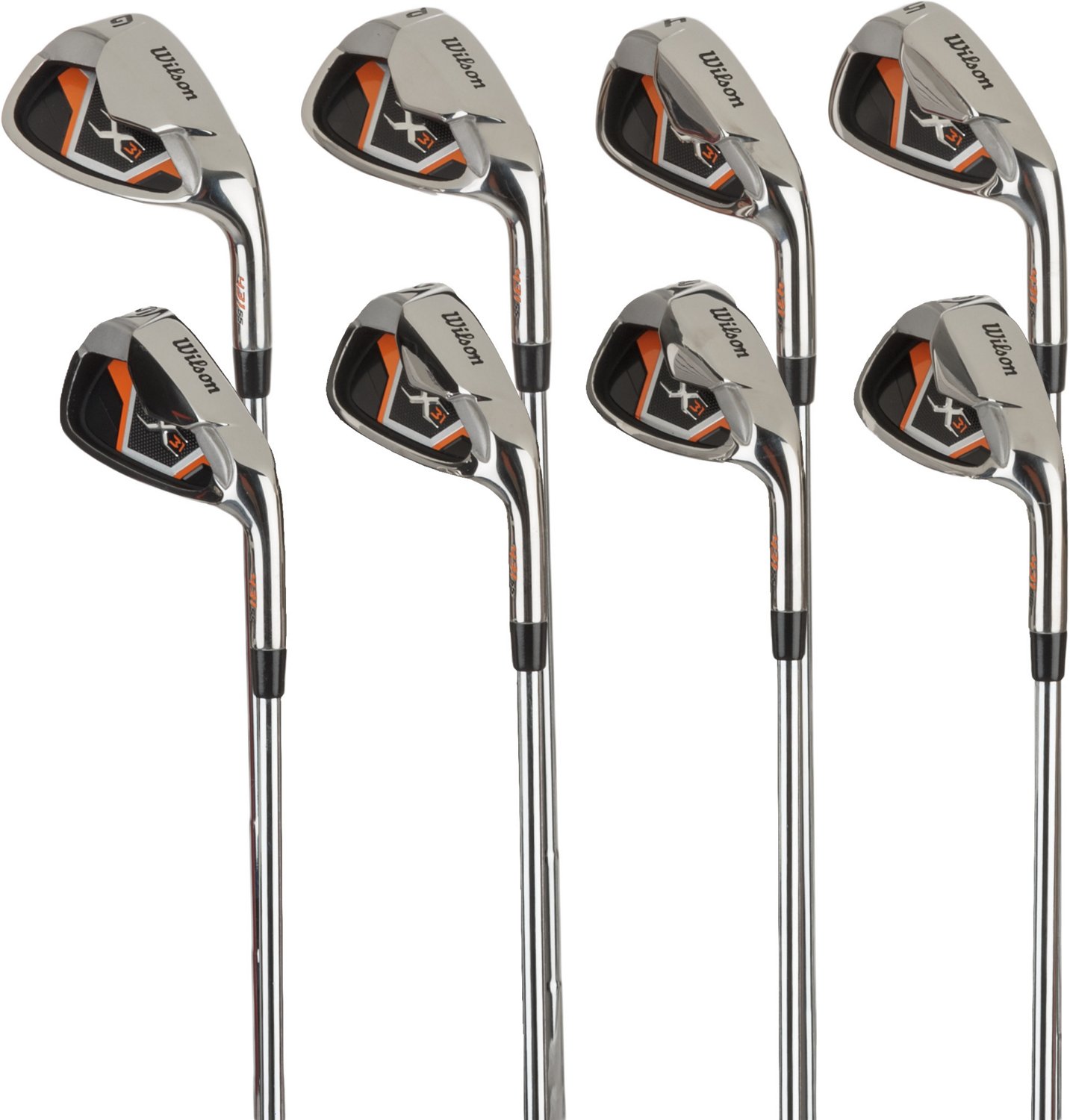 Iron Sets
Makes up the majority of a golf club set
Each iron has a different degree of loft and is numbered for easy identification
Standard set of irons consists of a 3, 4, 5, 6, 7, 8, and 9 iron and PW (pitching wedge)
The degree of loft determines how high and far the ball travels
Lower loft equals lower, farther ball flight
Higher loft equals higher, shorter ball flight
Divided into three categories: Long (3, 4), Mid (5, 6, 7), and Short (8, 9, PW)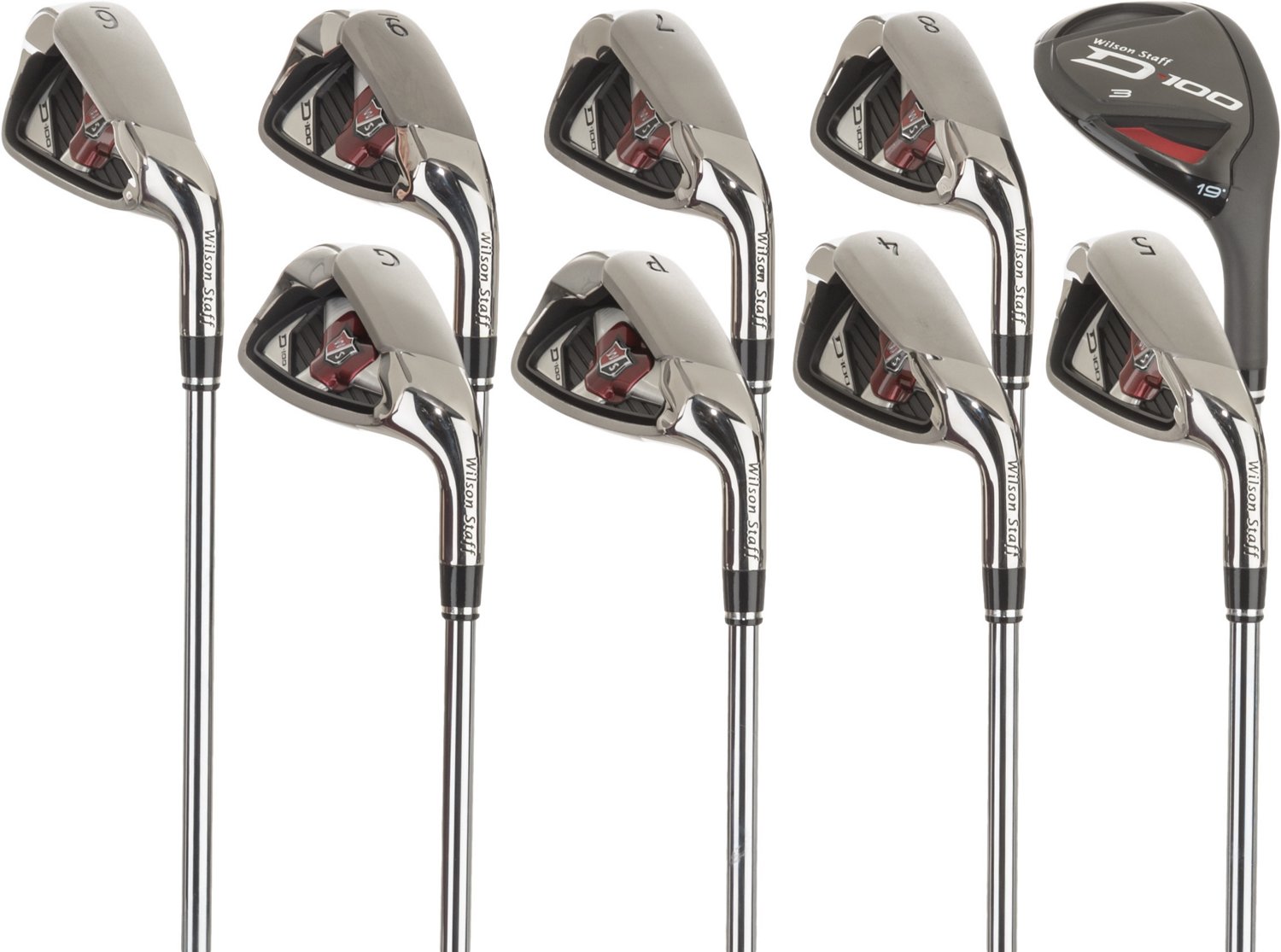 Hybrid/Iron Sets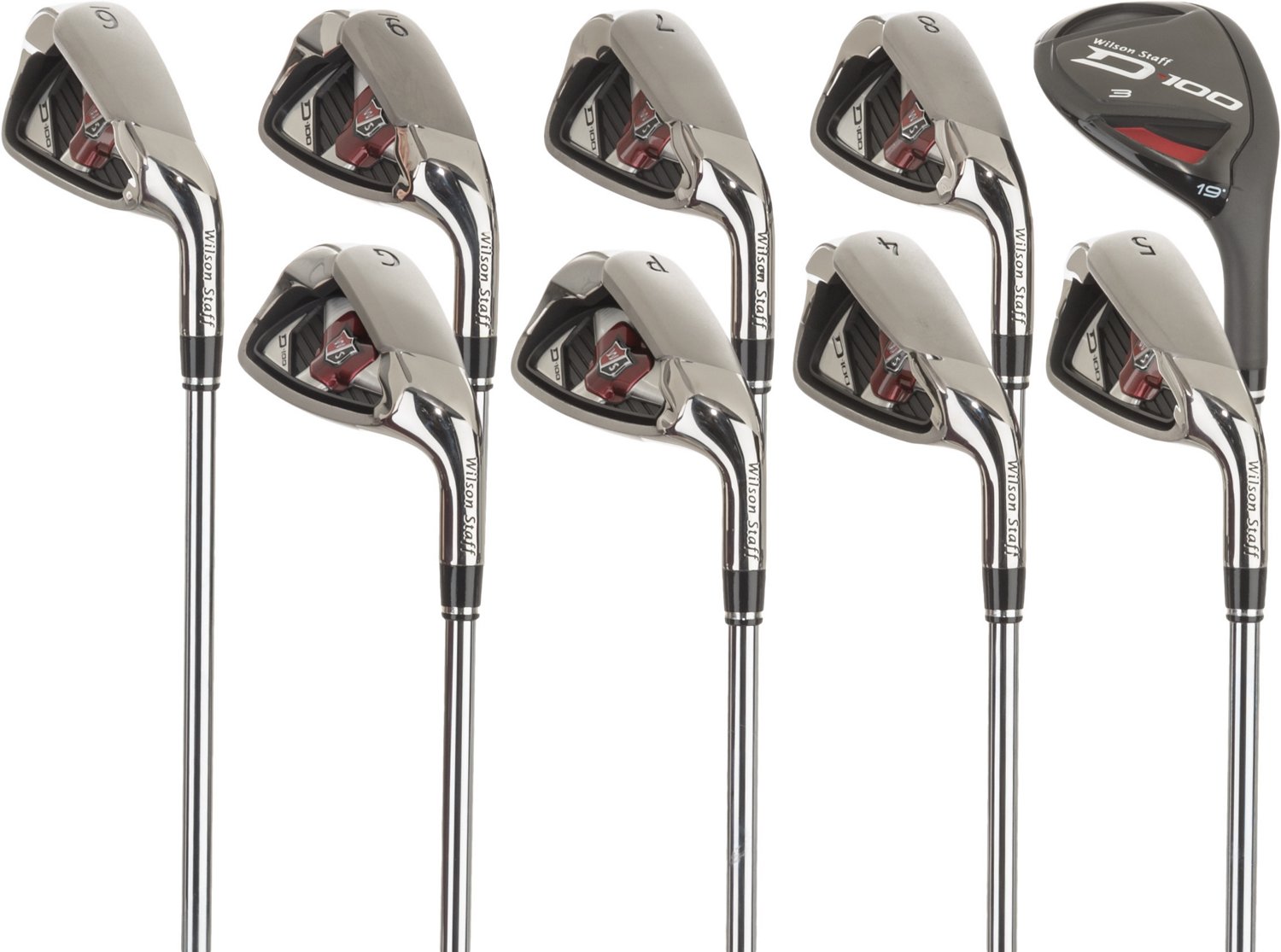 Hybrid/Iron Sets
Similar to a traditional iron set but with longer irons replaced by hybrids
Some sets contain only one hybrid (Example: 3 hybrid in place of a 3 iron)
Many sets contain multiple hybrids (Example: 3, 4, and 5 hybrids in place of 3, 4, and 5 irons, respectively)
Short Game
---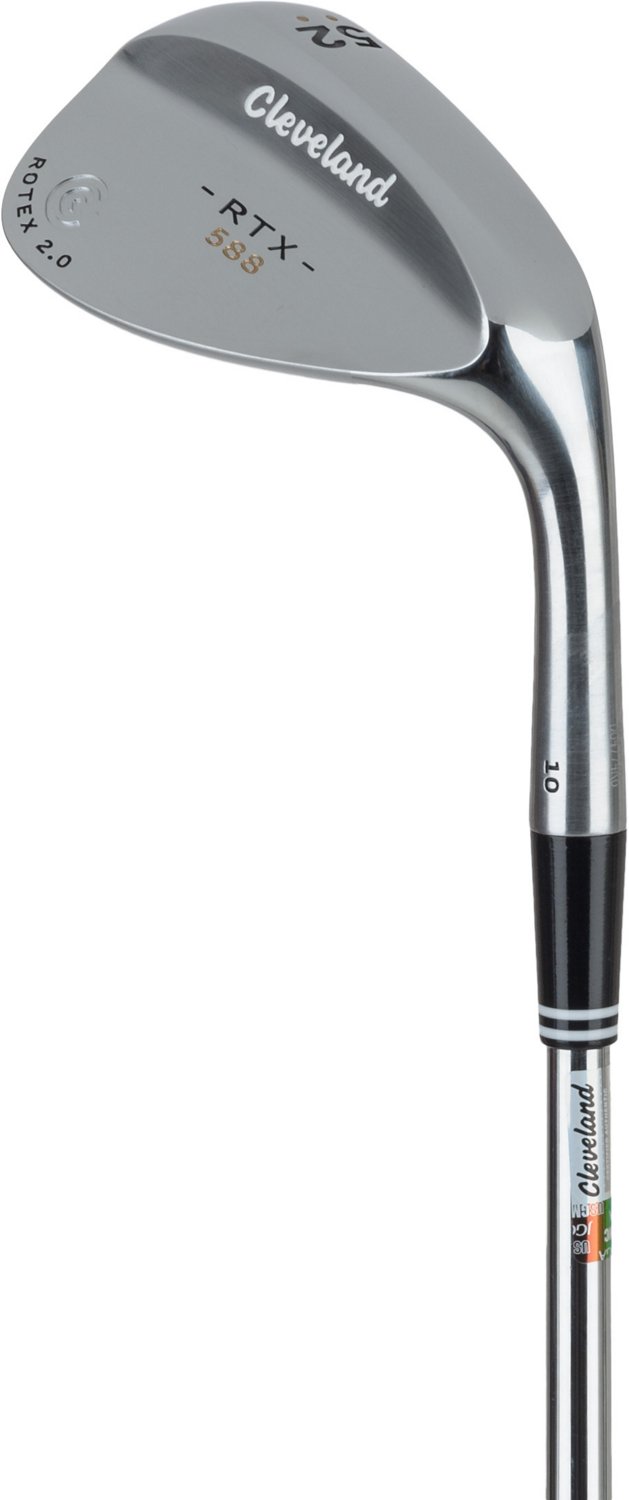 Wedges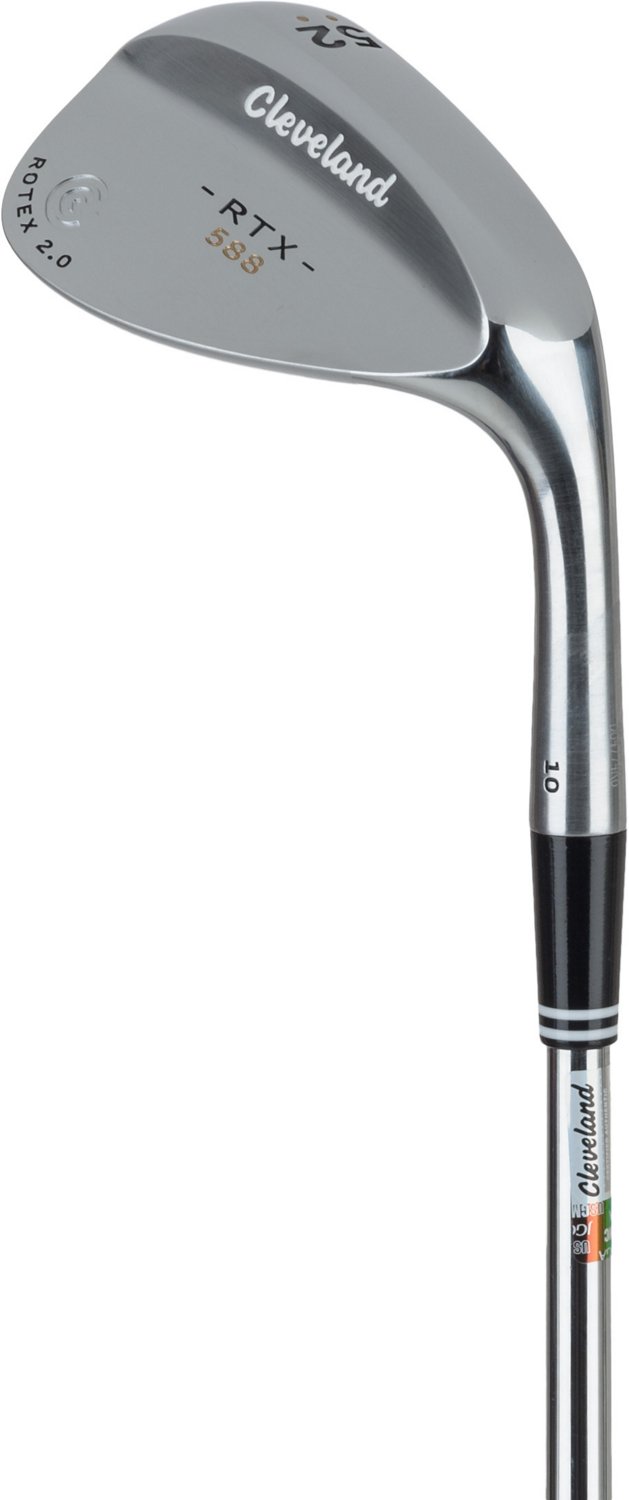 Wedges
Used mainly for short shots from the fairway and a variety of shots around the green, including bunker shots
High loft produces a higher ball trajectory, enabling short, precise shots from around the green and out of bunkers
Pitching wedge (PW) – 48 degrees of loft
Gap wedge (GW) – 52 degrees of loft
Sand wedge (SW) – 56 degrees of loft
Lob wedge (L) – Usually 60 degrees of loft; higher lofts are available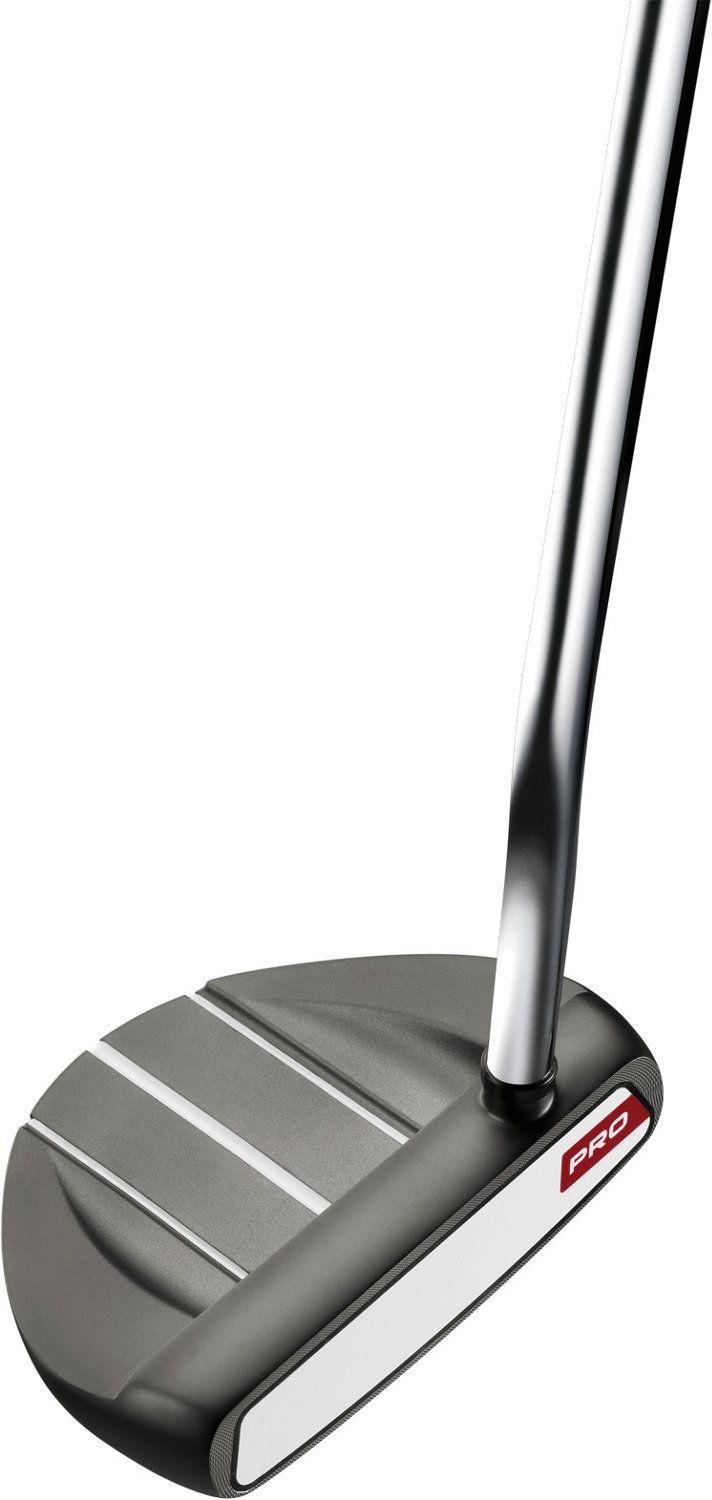 Putters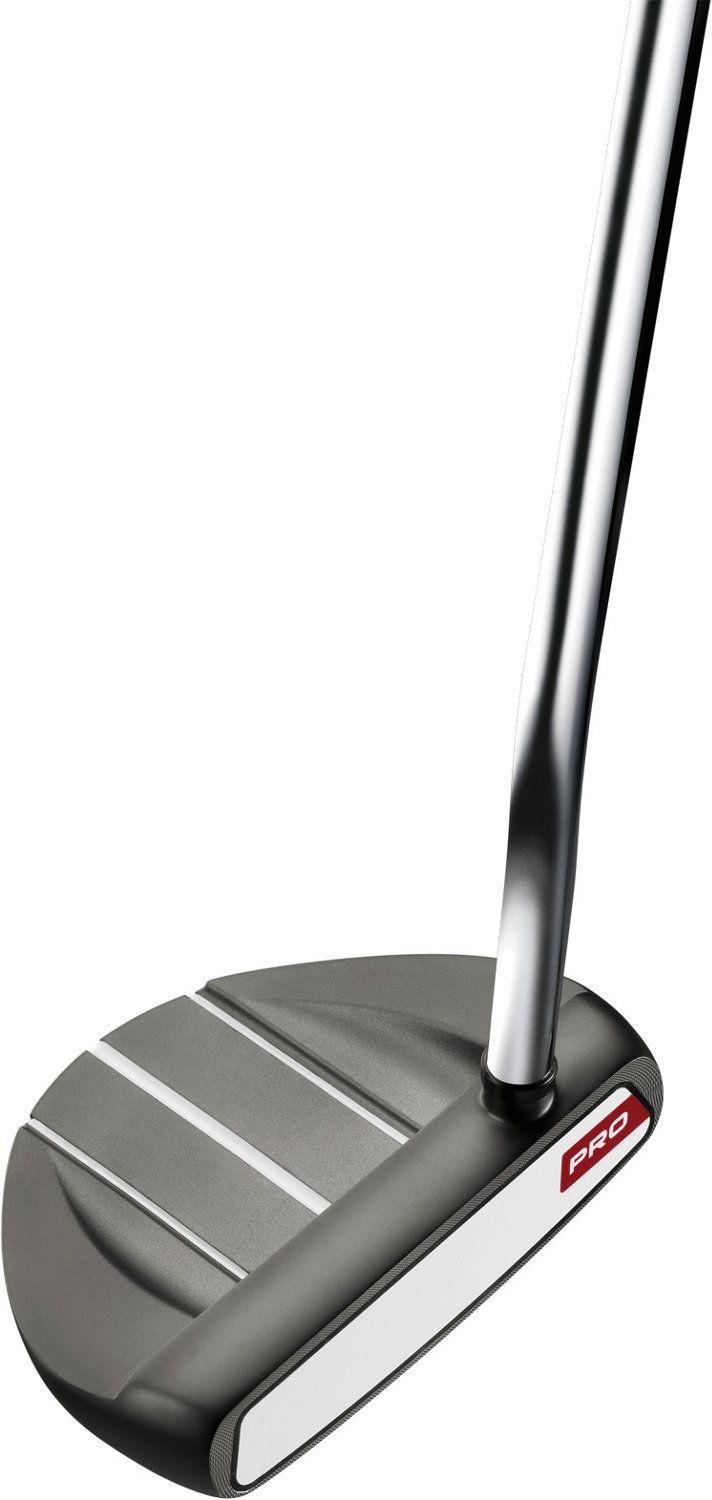 Putters
Club designed to roll the ball into the cup on the putting green
Personal preference club (head shape, feel, color, etc.)
Varies in shape, size, weight, and materials

Blade style - Putter head is narrow and compact; better for golfers with a straight-line putting stroke
Mallet style - Putter head is large and heavy, resulting in a solid stroke; ideal for many golfers
Peripheral-weighted style (also called a weighted putter) - Putter head is large with weight slightly off-balance; ideal for golfers with arc in their putting stroke

Weighted inserts may also be placed into the face of the putter

Used to create a smoother stroke
Vary in density
Note: Putters with longer shafts, such as belly putters (extends up to golfer's stomach) and long putters (extends up to golfer's chest), offer more control of the putter and have become popular in recent years.
---
Women's Clubs
Women's Clubs
---
Academy offers a number of clubs and sets designed for women's golf. Compared to standard men's golf clubs, women's clubs are generally shorter and lighter and have smaller club heads and more-flexible graphite shafts.
Juniors' Clubs
Juniors' Clubs
---
Juniors' clubs are generally shorter and lighter than men's and women's clubs, and more frequently feature graphite shafts for additional distance on shots.